St Timothy's Tennis Club
Friendly affordable tennis club in Catonsville, MD
Welcome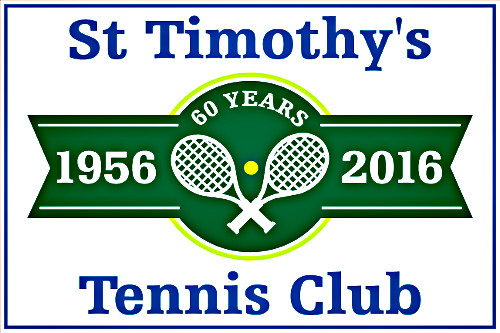 St Timothy Tennis Club is proud to celebrate it's 60th anniversary in 2016. We are located in Catonsville, MD at 200 Ingelside Ave near St Timothy Lane. We are an outdoor club and our season generally runs from late April to November of each year. We open from 8:30 am to dark each day.
We have about 150 active members and new members are always welcomed. We offer 5 Har-tru clay tennis courts. There are many leagues that we participate in and we have several round robins that allow new members to mix with established members.
2019 kids summer camp starts on Jun 24. Download the flyer, Application and Consent Form.
Priority Play Order: June 1 - September 30
Mon/Wed: Men 8-9:30 am; Women 9:30 am - 11 am
Tues/Thur: Women 8-9:30 am; Men 9:30 - 11 am
No preference after 8:16 am and 9:46 am